Women in Tech with Karen Holtzblatt
Karen Holtzblatt
When

Thursday, October 6, 2016 -

6:30pm

to

8:00pm

Where

6115 Gates Hillman Center, Carnegie Mellon University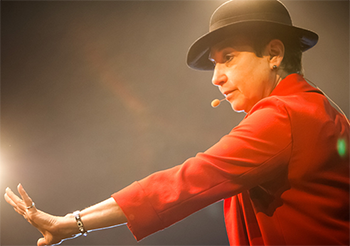 Description

Women in Tech with Karen Holtzblatt
October 6, 2016 at 6:30 PM
Carnegie Mellon University
Room 6115 in Gates Hillman Center
 

Human-computer interaction and design visionary Karen Holtzblatt joins the Human-Computer Interaction Institute for a 90 minute discussion on Women in Tech. Karen brings decades of experience in the field and is working to keep women in technology fully engaged and successful. This session begins at 6:30 PM on October 6, 2016 and is an open event. We warmly encourage all to participate.

Parking and Directions:

Parking is available in the East Campus Garage. Click here for Carnegie Mellon University campus map.

Please note that after hours, access to the upper floors in the Gates Hillman Center can be restricted. To ensure easy access to room 6115 from the East Garage, walk down Forbes and make a left at the Hillman Center for Future Generation Technologies building. This is the fourth floor entrance. Upon entering, turn left and pass the single elevator to continue through a sitting area until you reach the double elevators (across from the staircase.) Take these elevators up to the 6th floor. Signs will direct you to the correct room.

Please RSVP if you can attend:

Want to learn more about the CMU Human Computer Interaction Institute? Please join us for our department happy hour at 4:30PM on the 6th Floor Gates Hillman Center Terrace for drinks and light snacks.

Speaker's Bio

Karen Holtzblatt is best known for creating "Contextual Design," an industry standard design process that uses extensive field data to understand customers' needs, tasks, intents, and processes to design products that meet the needs of customers and business. After decades of practice Karen is now working to understand how to keep women in technology fully engaged and successful.