Your Summer at a Glance
Weekly Seminars
Over the course of your ten weeks with us we hold a weekly seminar. In an effort to provide students with the tools they need to succeed not only during their time with us, but also in their academic and professional lives, seminars are geared towards helping students gain insight and a better understanding of their research, career choices, HCI, grad school, and much more. 
During the 2021 program, our seminars included:
Introduction to HCI with HCII Prof. Amy Ogan
The History of HCI with HCII Prof. Brad Myers
Industry vs. Academia with HCII Prof. Jason Hong
Getting Your Research Published with HCII Prof. Jeffrey Bigham
Community-driven and socially sensitive AI design with HCII Prof. Haiyi Zhu
AR/VR/3D Interfaces with HCII Prof. David Lindlbauer
Accessibility in HCI with HCII Post Doctoral Fellows Cynthia Bennett and Amy Pavel
Small Group Breakouts, students divided into groups with others outside of their research area along with a faculty or PhD 'moderator' to discuss their progress, challenges, how to overcome those challenges and get an outsider's perspective 
Research Showcase Preparation
Based on student feedback these seminars do change from year to year, so if you are an incoming researcher and have a topic you would love to learn more about, feel free to suggest it for one of our weekly seminars! 
In addition to our weekly seminars, we visit 2-3 companies in the Pittsburgh area that do work relating to HCI. These site visits are meant to give students the opportunity to meet professionals in their fields. Students get to learn first hand how these professionals got to where they are, what various jobs exist in such a diverse field as HCI, and so much more. Some of the companies we've visited in the past include AlphaLab Gear, Duolingo, Facebook Reality Lab, Google, and Schell Games. 
The last thing students should keep in mind is our end of summer research showcase which typically takes place on the last Thursday of the program. This is when you will want to break out your business casual to present the research you've spent the last ten weeks working on. Our final research showcase is a chance to practice communicating about your research, get real feedback and connect with the HCI. It is one of the most highly ranked activities we organize!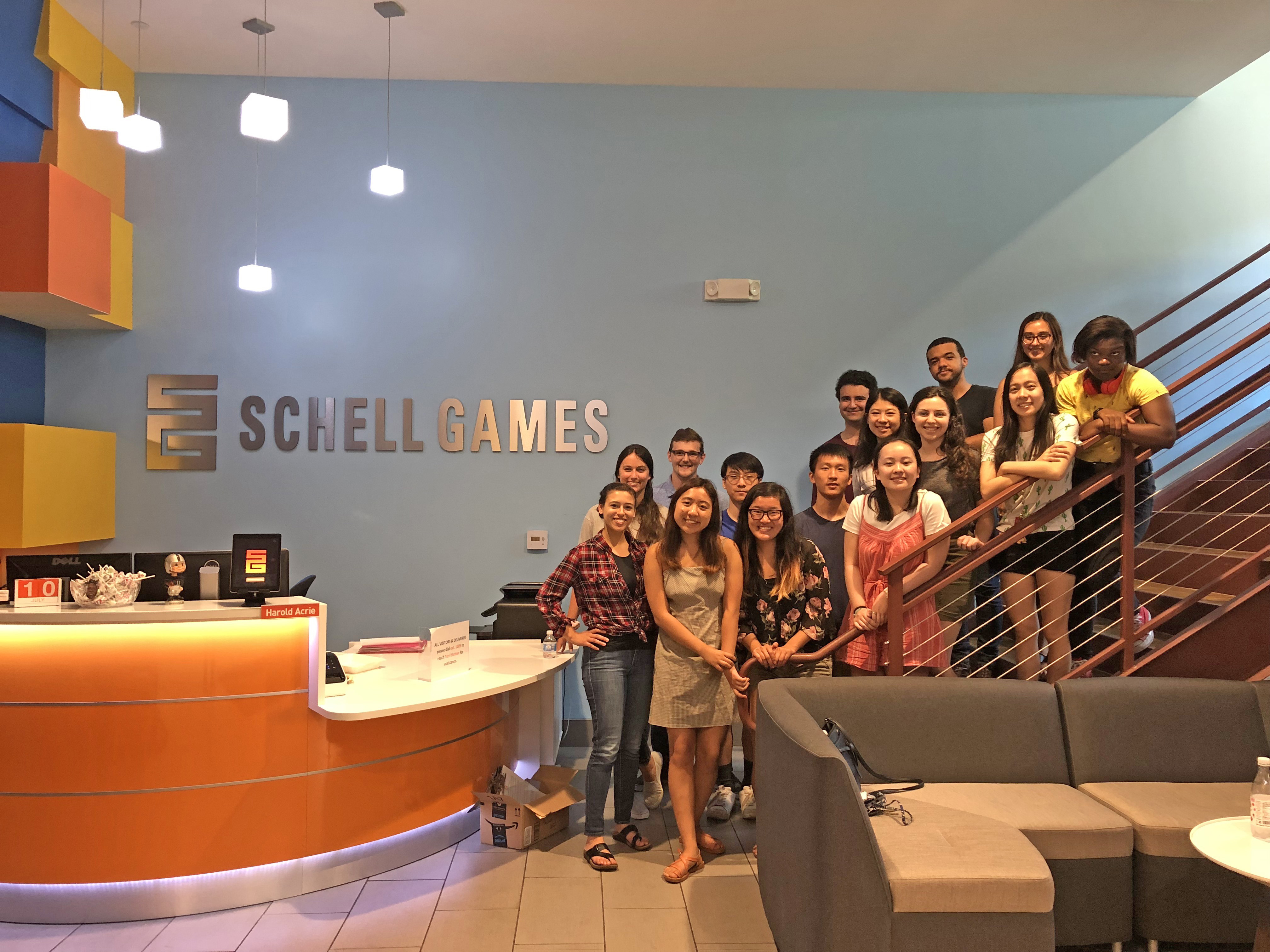 Social Activities
Each summer students are invited to attend social events where they can connect with other students in the program who are working with our other faculty. Once we know who will be joining us, we connect all the students so they can "e-meet" before they arrive. This offers students the chance to get together in a more casual setting. We, along with our previous researchers, strongly encourage our new cohort to get together outside of our organized events.
Advice from Previous Researchers
Building off of our brief overview of social activities, at the end of each summer we ask our researchers to provide advice to next year's cohort. Here is what some of our previous researchers had to say:
"Take advantage of the people around you! I feel the faculty and staff at CMU have a ton of experience whether its completing research or doing work in industry; there's definitely something to be learned from everyone. Meet people and branch outside your lab, and you'll be surprised at what you can learn or what crazy connections you can make."
"Talk to your mentors and the people in your lab often; get to know them beyond just your projects. Having a friendship with them will make work more fun, help you work better with them, and help you stay in contact longer."
"Don't be afraid to try things and make mistakes, this is the perfect time and place to do so."
"Don't be afraid to ask questions or of not knowing something. The entire 10 weeks is for you to explore new boundaries, so take advantage of that!"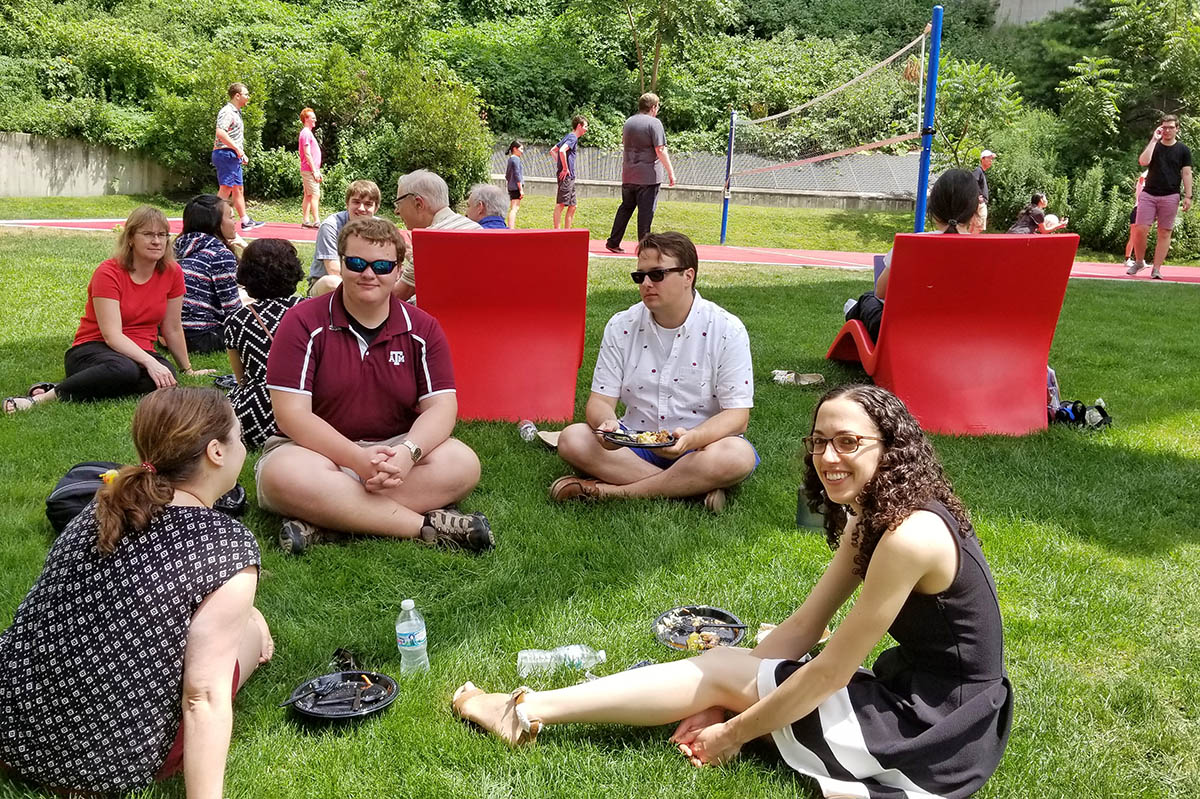 Life in Pittsburgh
In Pittsburgh, we are very fortunate to be surrounded by parks, museums, a variety of entertainment venues, and so much more, all within easy access of Carnegie Mellon University. We hope you grow to love this city as much as we do and you enjoy your summer with us here at Carnegie Mellon University.
Here are some helpful links to familiarize yourself with CMU and the Pittsburgh Area.