User Testing
We tested hi-fi prototypes onsite and learned which concepts and features had the most value for traders. This segment some key points from our synthesized notes - they informed our final revisions of the prototype.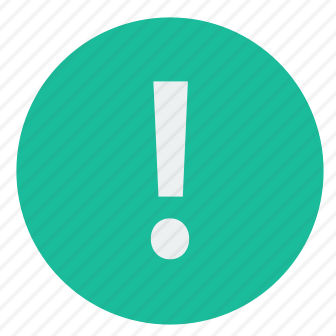 Increase the intensity of high urgency alerts
A trader's tolerance for sounds and visuals is higher than we expected. Traders actually want and will handle intense alerts for immediate actions. In general, our highest urgency attention-grabbing alerts could even be more extreme, though this could verge on annoying for the trader.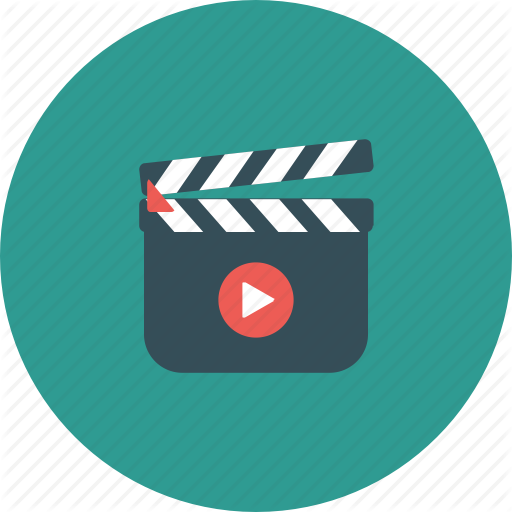 Use animation for conveying data
Contrary to what we thought, animation is less important for grabbing attention and more important in the context of data. In graphs, animation can quickly show status or progress.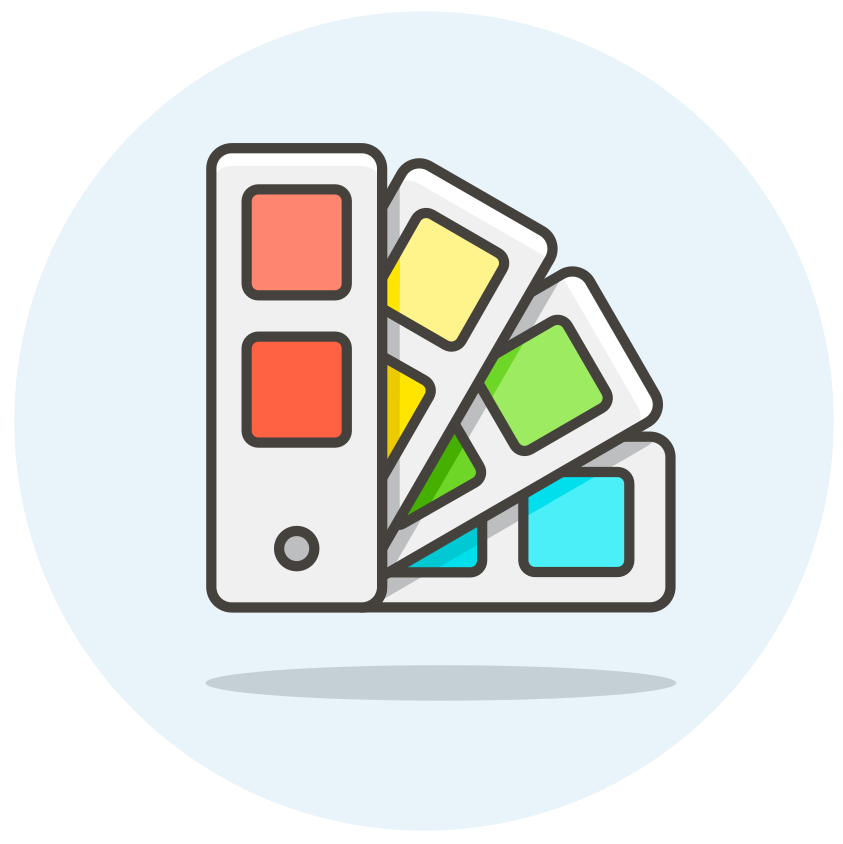 Features to keep
Feedback for the alert stream was to use color to alert or indicate urgency. Customization and grouping was popular, and many responded that it would give more control to traders. Minimized view was one of the most popular ideas, and users loved its space-saving capabilites.
How did we test our prototypes?
RESEARCH METHODS
This section details the interview methodology used to test our prototypes, as well as some overall observations from the Liquidnet Labs event and other activities.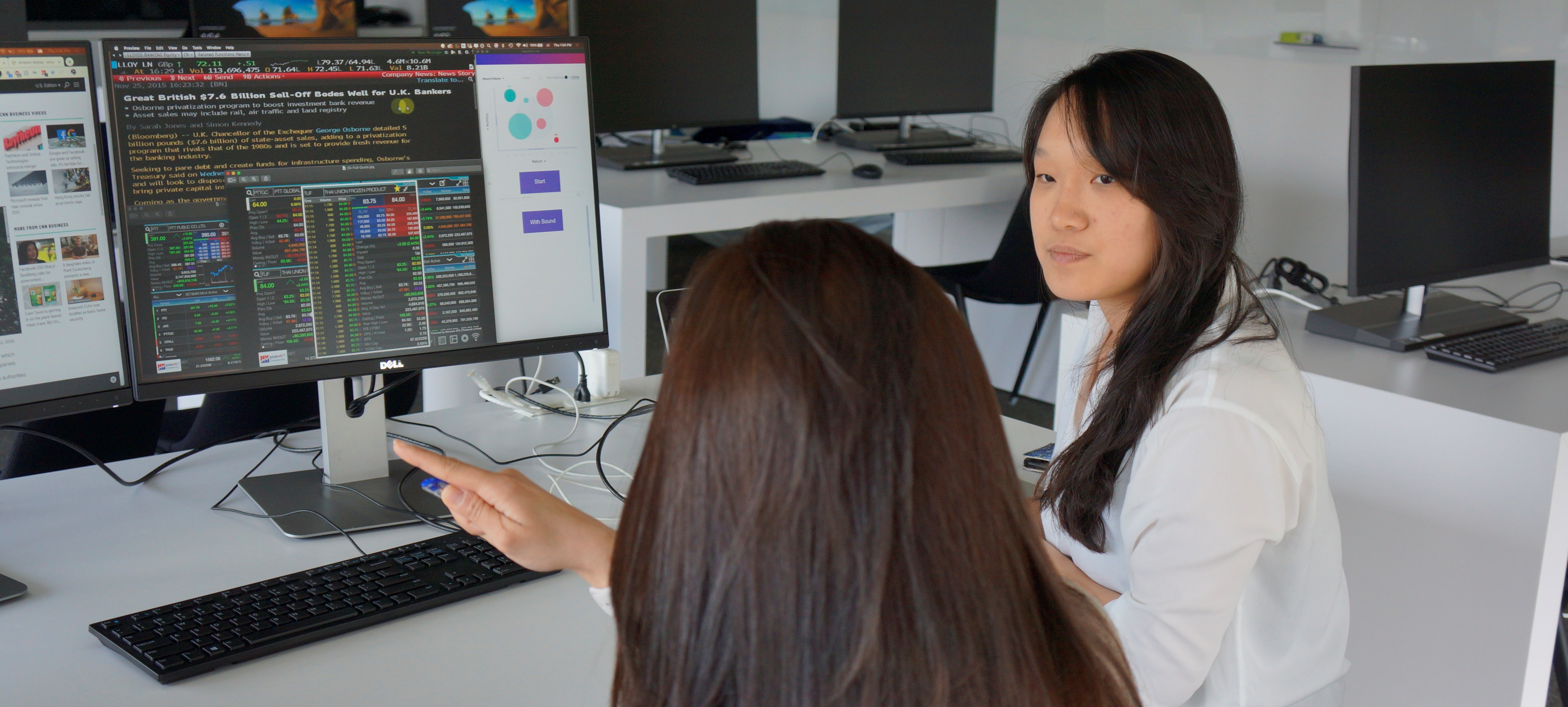 What we did
Prototypes in a 2-screen 'trading environment'
Traders were asked to act and explain demo use
Each of the four demos was independently tested
What we were looking for
More feedback on prototypes and alert design
Design restrictions in trader's work environment
Observed what triggers a shift in attention
Benefits of testing
The feedback we received allowed us to refine fake text in demo
We learned that grouping and sharing of info or alerts was useful
Many design suggestions came out naturally from testers
Traders vs proxy users
Traders valued data more than proxy users
Traders liked bubble, proxies uncertain about it
Traders focus on the cohesion of their apps
SYNTHESIS
Interviews and other design activities done onsite were collected into a three-page Feedback Grid, whereas specific questions about desirability were sorted into a Kano Analysis chart.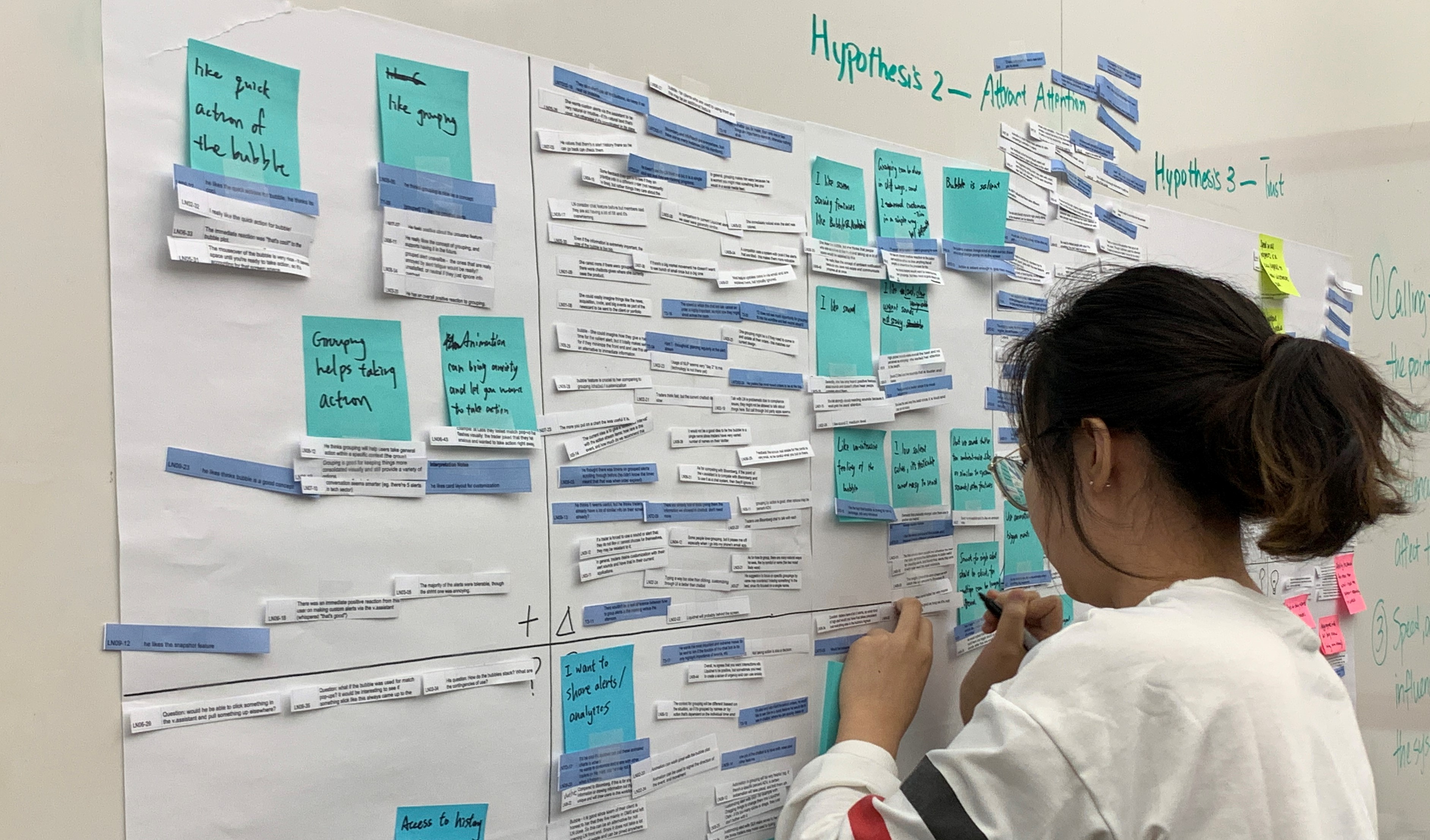 What we did
A four-quadrant grid was made for each research question
The top quadrants were features liked and constructive criticism
The bottom quadrants were new ideas and questions
What we learned
Pulling information is a key interaction
Traders avoid new featuers if learning curve is high
Full report can be found here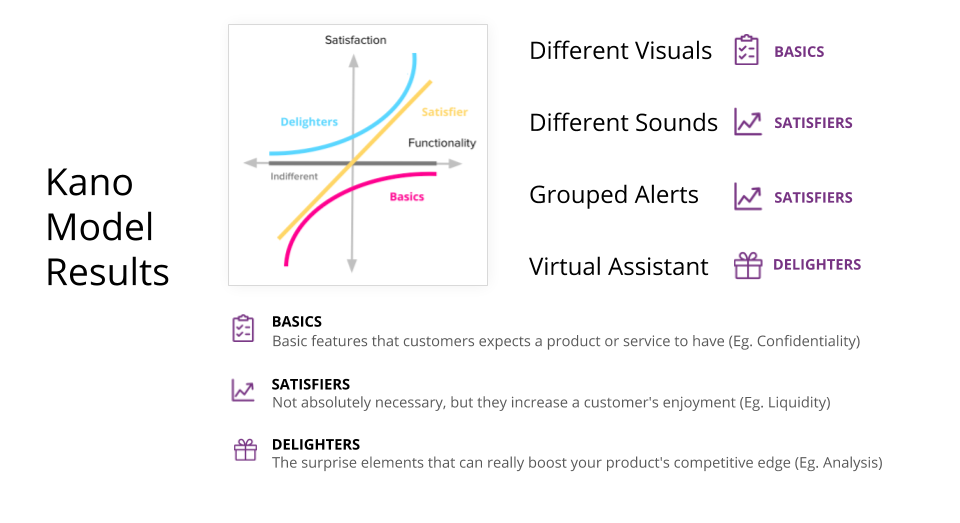 What we did
Kano questions were embedded into testing
These questions were about satisfaction with or without our designs
We charted desirability to find 'necessary' versus 'nice to have' features
What we learned
Sound is a satisfier, whereas visuals are a basic need
Grouped alerts are a satisfier, so it's more valuable to pursue
Virtual assistant is a delighter, so it's nice to have but not necessary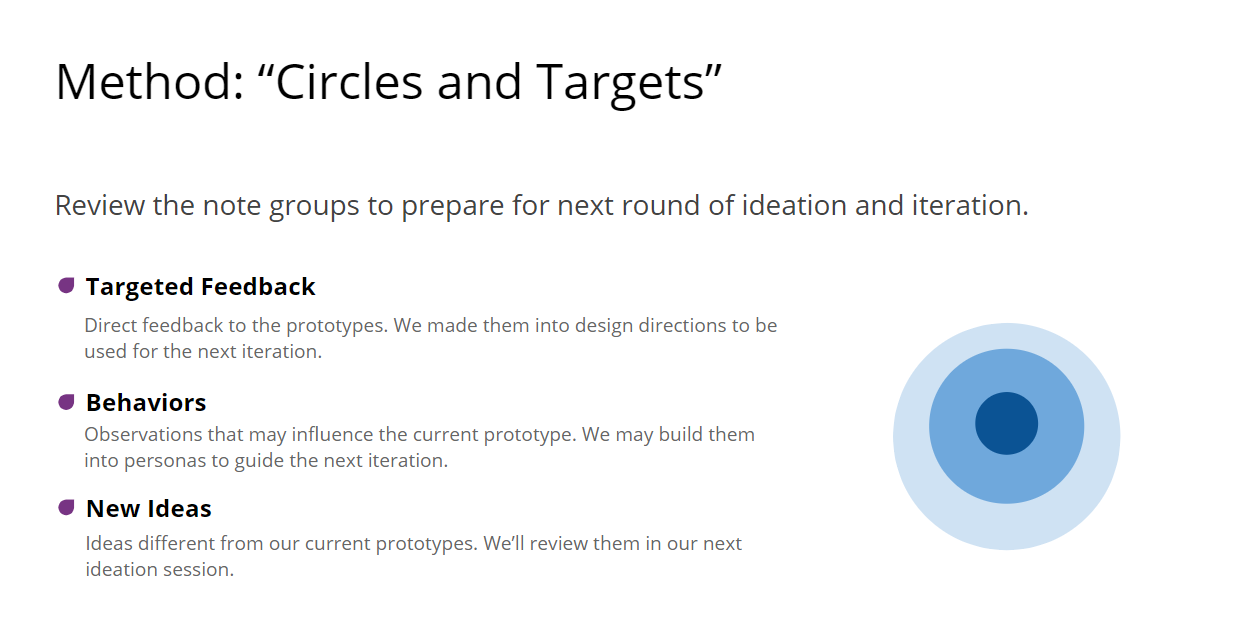 What we did
We sorted our dense feedback grids by categorizing data
We made design guidelines from the comments and suggestions
These guidelines would be recommendations we give to Liquidnet
What we learned
Clustering helped highlight useful notes for redesigns
Report building and minimized view are valued ideas
None of our 14 concepts were too 'wild' for traders
ROUND 2 PROTOTYPES
After condensing our responses from Liquidnet Labs as mentioned in the last section, our team used the synthesized findings to iterate on our prototypes. Below are examples of how the alerts shown earlier evolved.
User-Defined Alerts
Sound classifications were previously misleading with red-green backgrounds indicating 'good' or 'bad' - we made our design more neutral and included more options as requested by those testing this concept.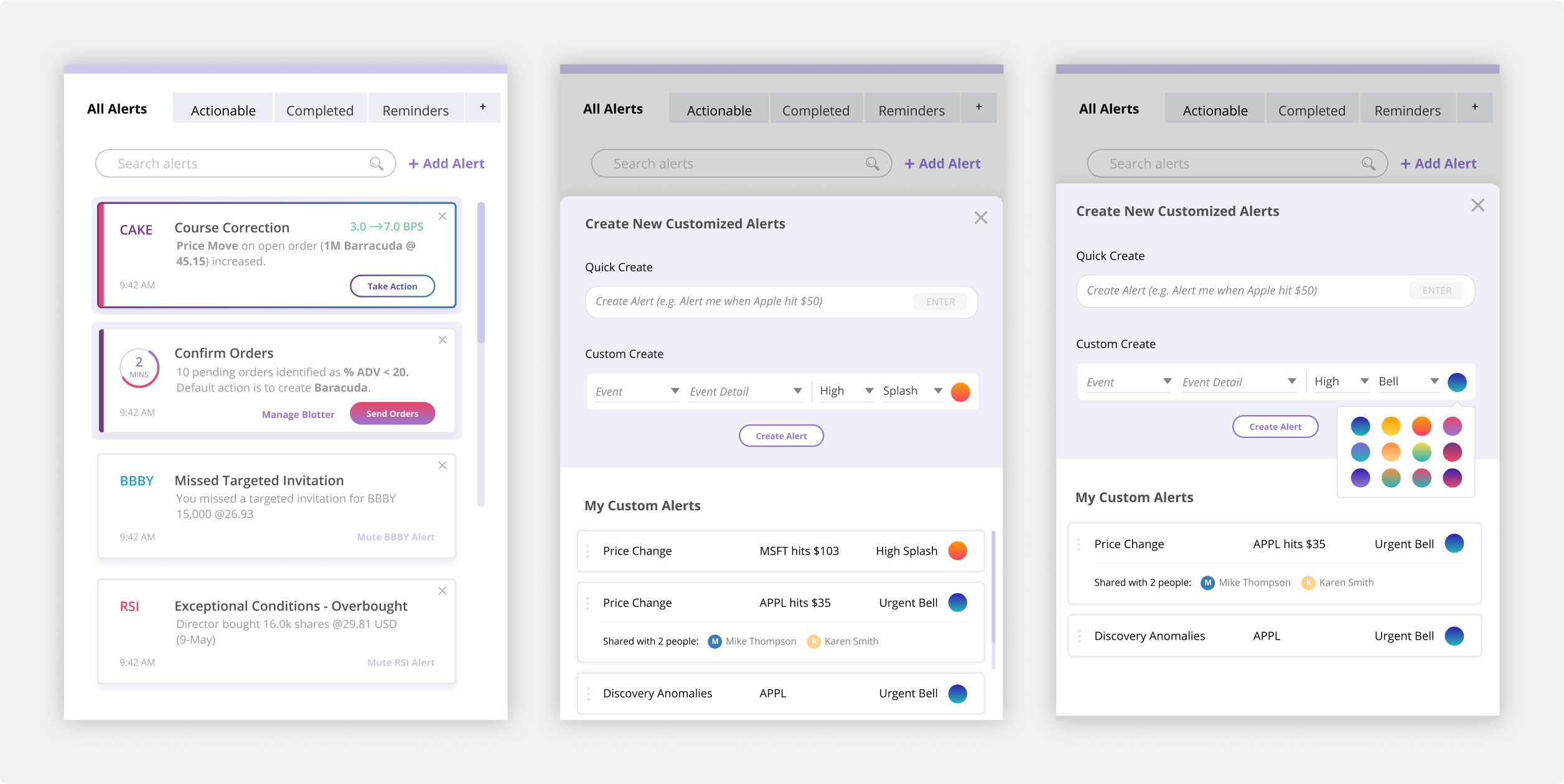 Minimized View
The bubble form of the minimized view was extremely popular, though it clashed with the visual design of Liquidnet's current platform. In this update, we incorporated visual design elements like color and shape from our other alert features to make it feel more like a Liquidnet product.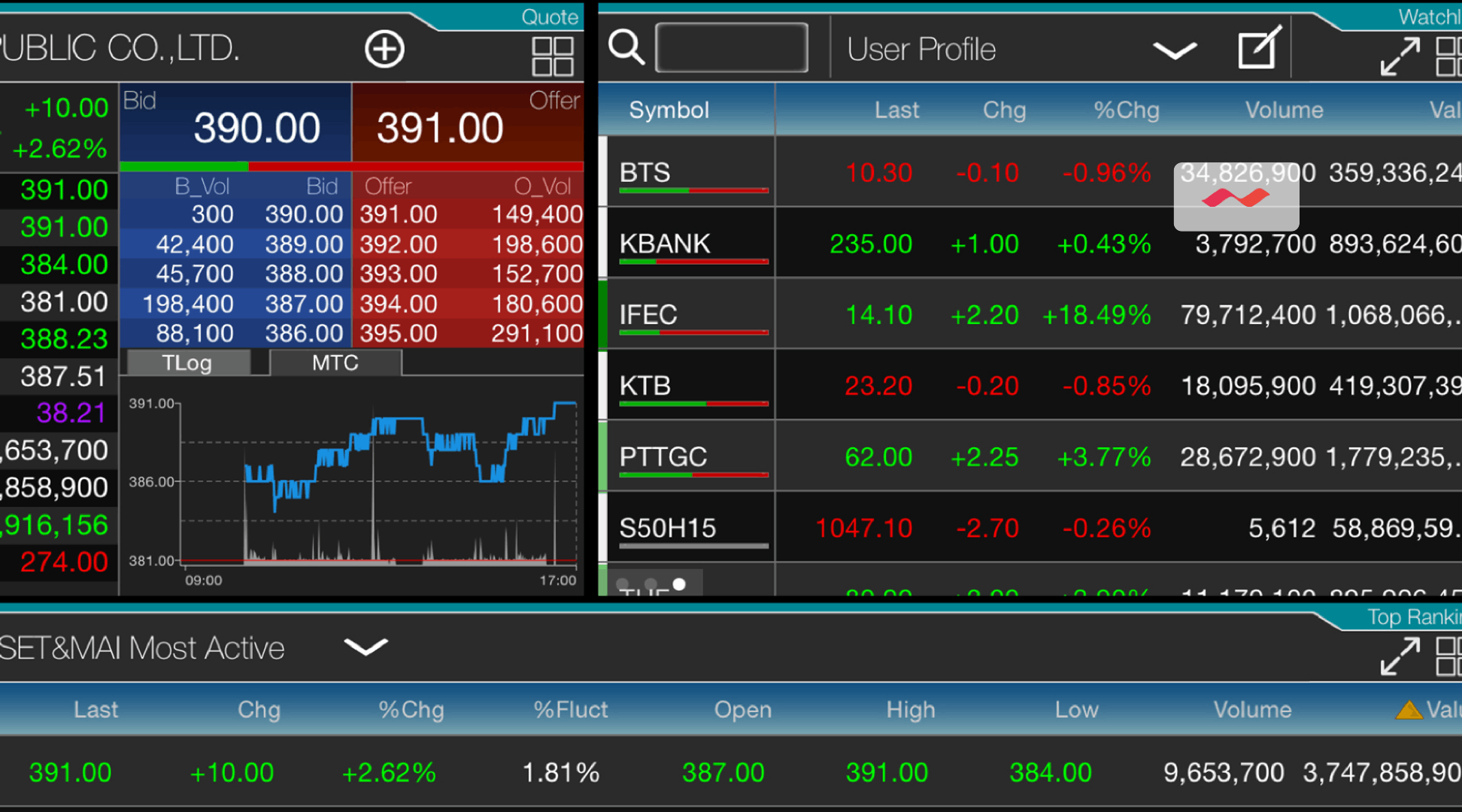 Grouping
We focused on improving the visual appearance of the grouped alerts - because they were popular, we made them the same size as normal alerts and also provided more description underneath as context for the grouping itself.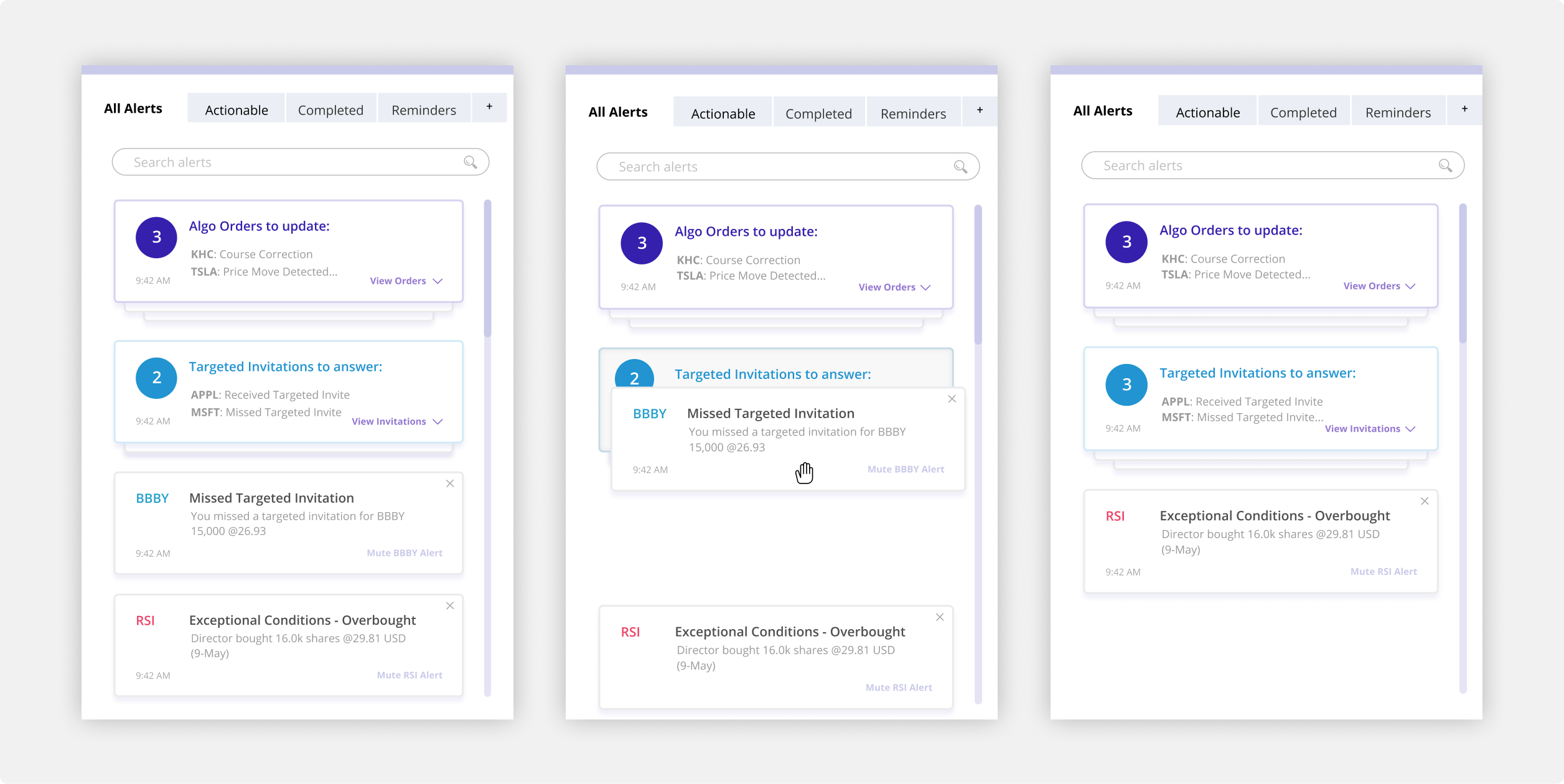 USER FEEDBACK
After incorporating the feedback into the prototypes just shown, our team did one more round of user testing and analogous domain research. We had proxy users remotely navigate our prototypes, and also we brought in domain specialists to discuss analogous domain work. This then influenced the final design of the alert prototypes made.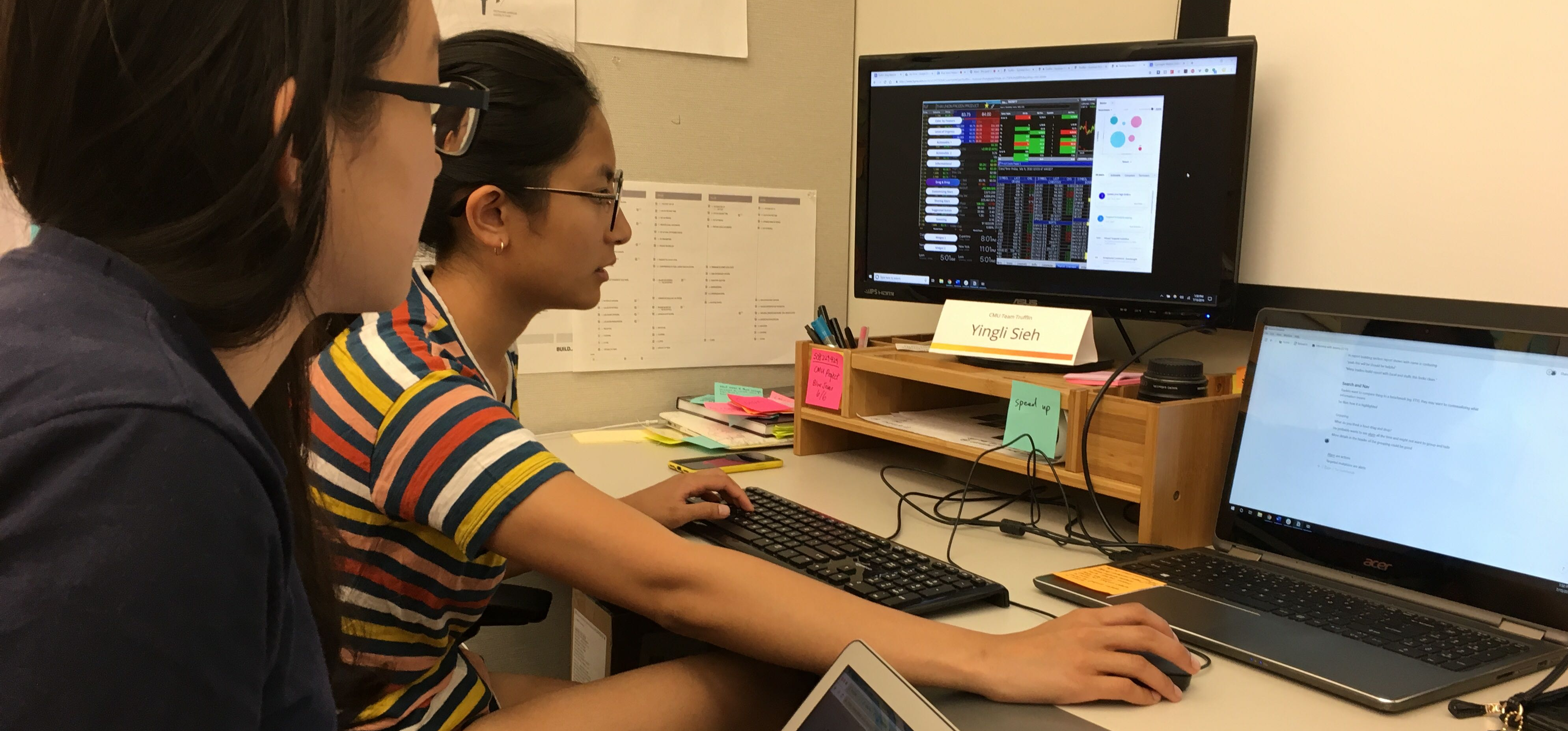 Testing remotely
Our team developed prototypes to be shared with testers
Testers shared their screens to show actions in prototypes
We asked testers to think and ask questions aloud during testing
Results from testing
Search and navigation was liked for its analytics
Sharing information, images, and email was desired
Grouping and minimized view were the most popular
Intensive Care Unit (ICU) study
Four ICU nurses and volunteers were interviewed
We asked how they handle and understand ICU alerts
Nurses' take many alerts before acting, just like traders
Other domains
Air traffic control and idle game research continued
We noted similarities and differences to trading
Paradigms from this research contributed to design guidelines