Ideating
With contextual research and 'How Might We' questions to guide us, our team moved into ideation. We used Crazy Eights to draw out any and all ideas, five of which are shown below. We then drew the most compelling ideas in storyboarding.
Flexible Layouts
Traders want a customizable application that reflects their specific trading styles or needs. We proposed using tabs in Liquidnet that allow users to drag and drop menus into place as one solution.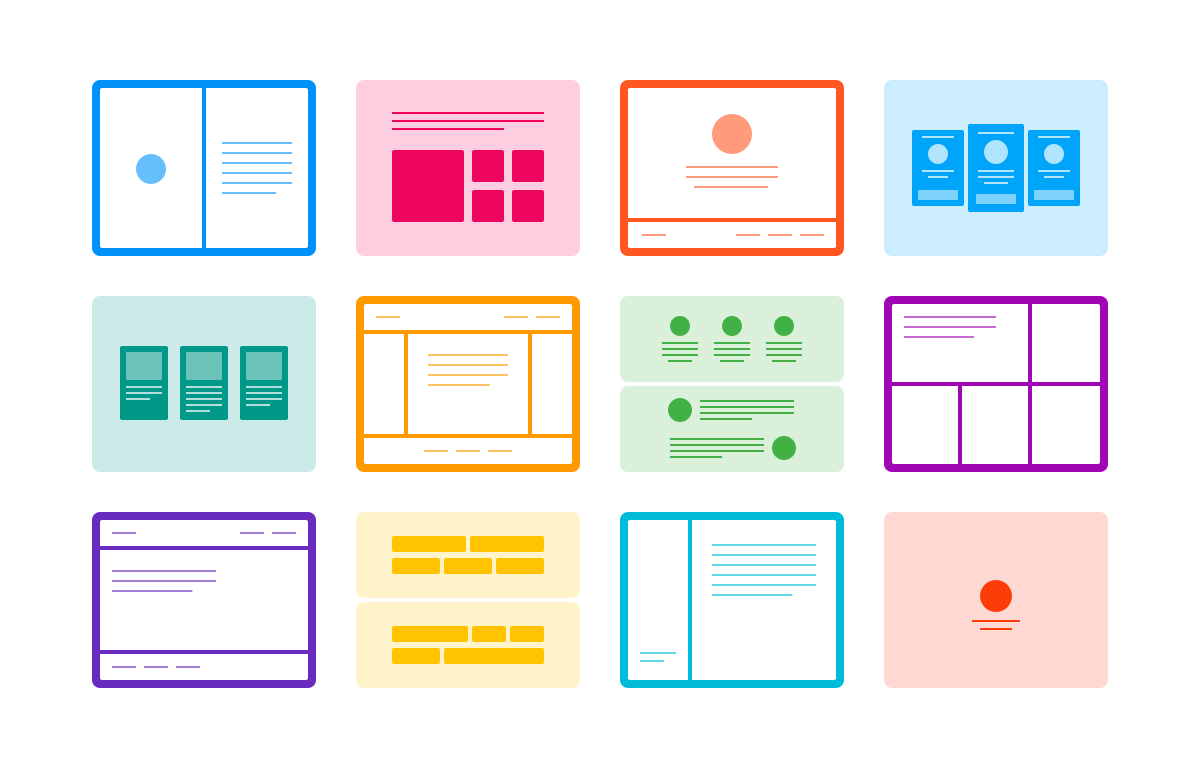 User Profiles
Liquidnet wants advice on measuring user-behavior data. We recommended user profiles. Users can get customized responses to app usage, and Liquidnet can collect a profile's behavioral data.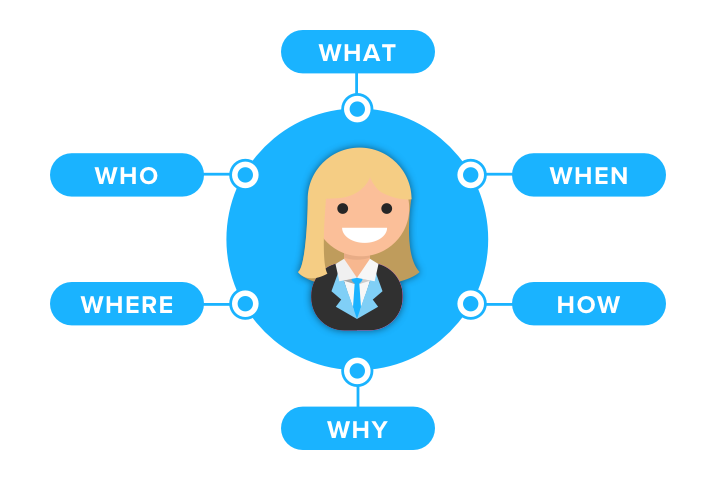 Improved Blotter and Analytics
Small changes to Liquidnet's existing design can increase legibility of the application. We recommend changing sizing, using color and using icons to create visual hierarchy.

Team Metrics for Success
We recommend incorporating team metrics into Liquidnet. Traders and portfolio managers can figure out the team's progress at a glance in-app. This is faster and more accurate than a self-generated report.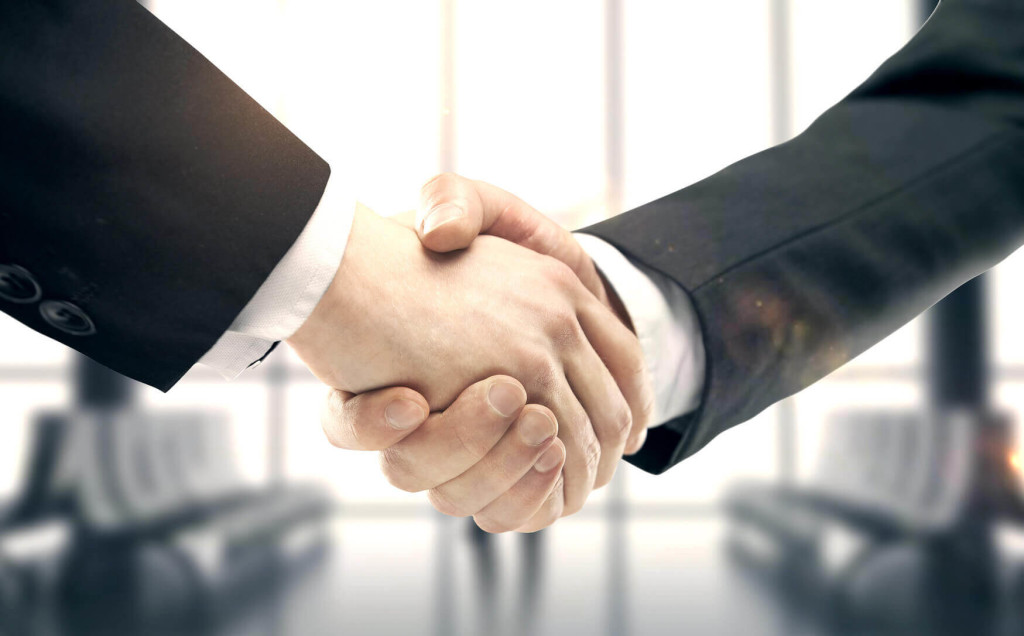 Customized Alert System
We recommend redesigning alerts, as they inform traders as trades come in over the day or as orders become executable. We wanted traders to be able to make their own types of alerts and categorize alerts as well.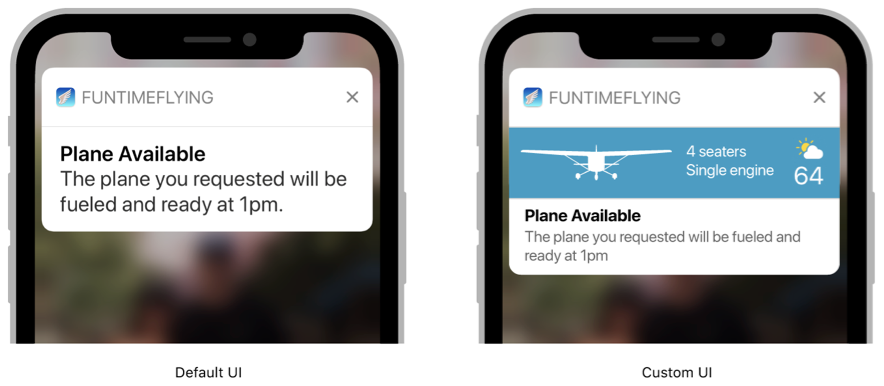 How did we come to these concepts?
GENERATIVE METHODS
We started as broadly as possible by drawing as many ideas based on our research as possible. Ideas were then grouped, and storyboards were based on the most compelling groupings.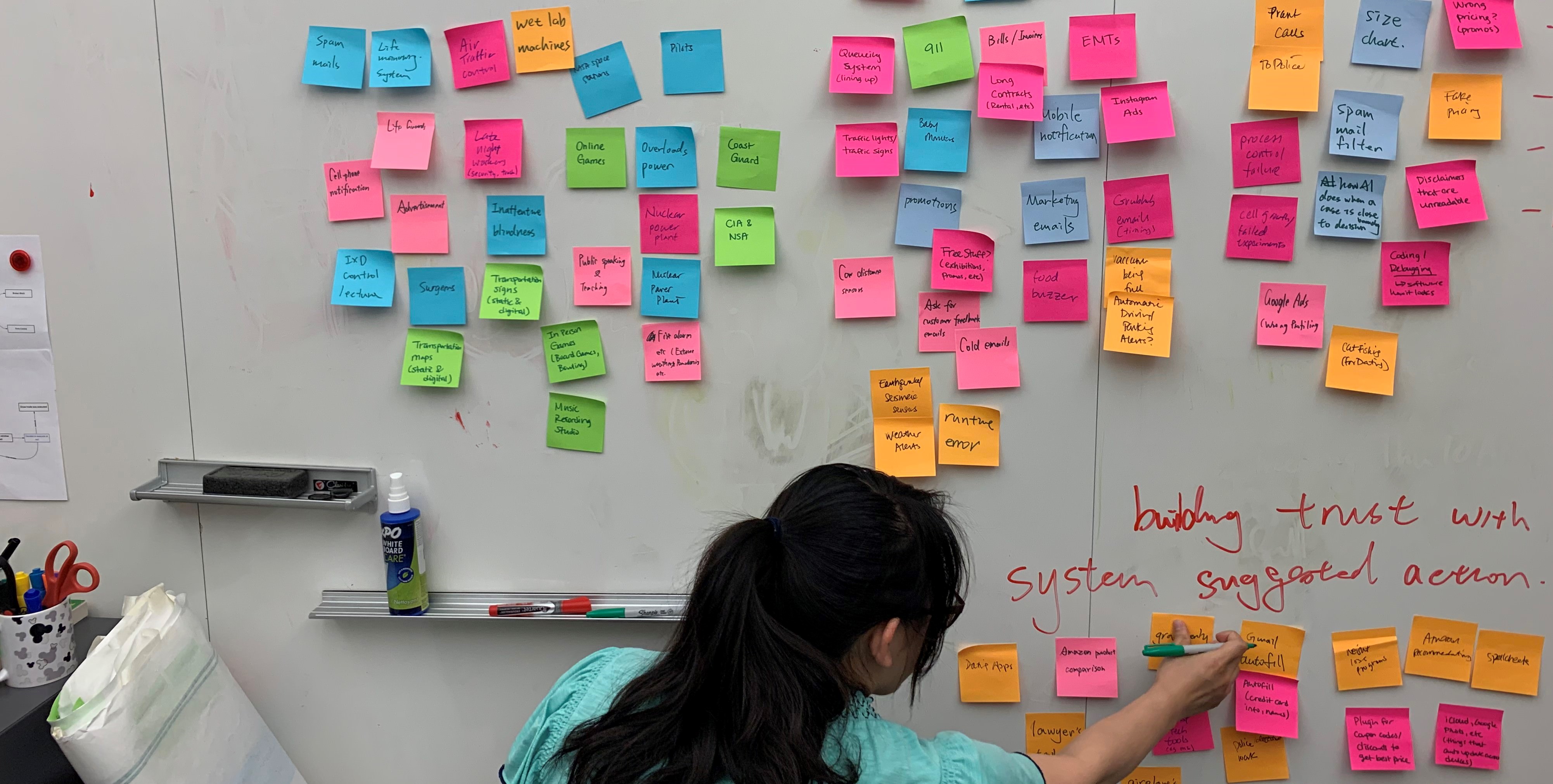 Idea generation
Each team member had 8 minutes to draw 8 ideas
A crazy idea: AI that tells you how to trade verbally
A feasible idea: Making EOD summary reports
Categorizing ideas
During sorting, three groupings came about: closure and reports, group feedback, motivating through animations and sound.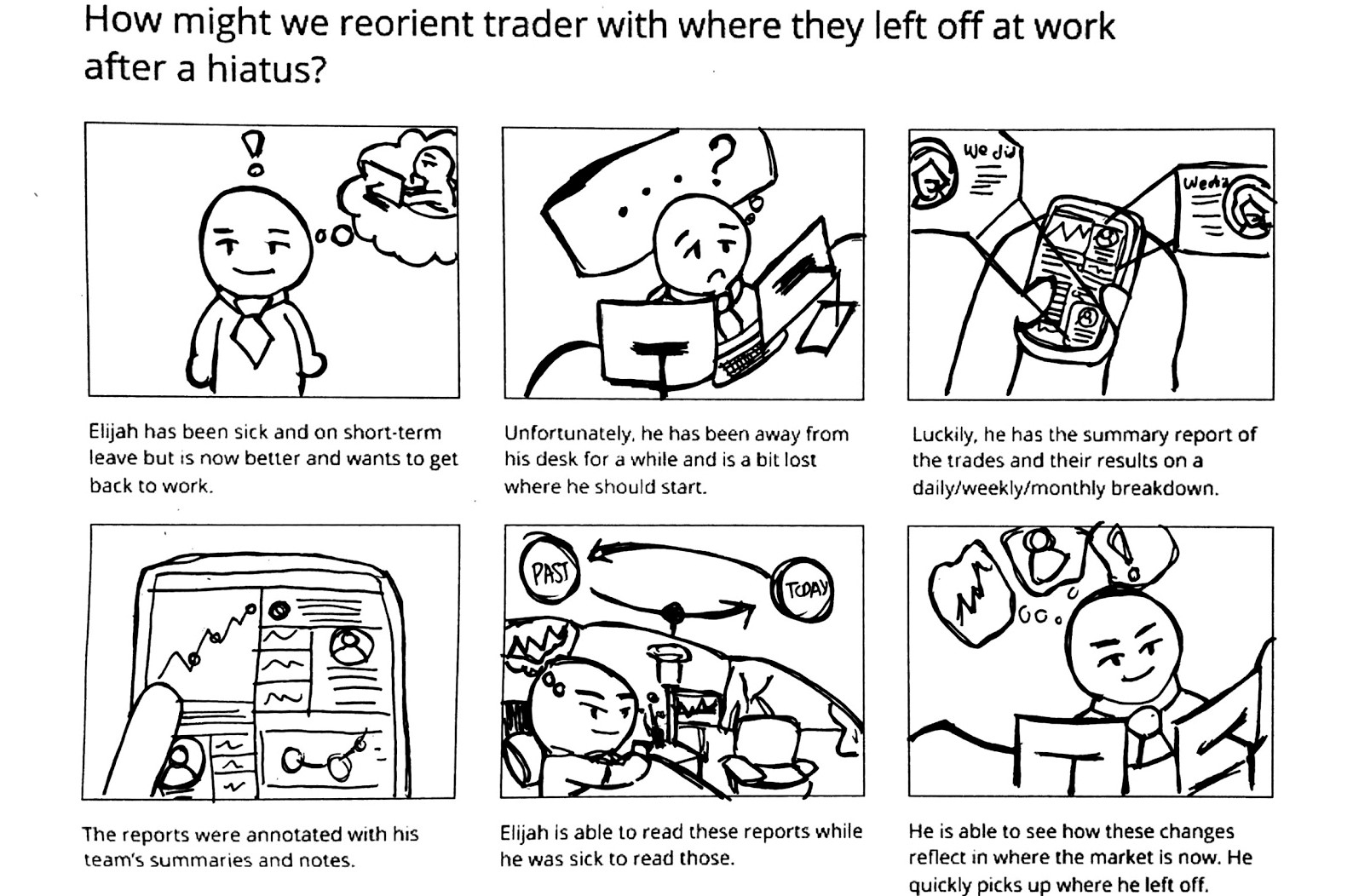 Ideas to stories
Crazy eight ideas inspired our storyboards
Ideas were written into guiding questions
The story that followed 'answered' the question
Drawing it out
The three categories from crazy eights were followed
We each drew out a few stories for each category
The team then convened and compared storyboards
SYNTHESIS
Our storyboards summarized our overall ideas from the Crazy Eights activity, in preparation for speed dating where we would test our initial concepts. In this section, we will go over a few of the storyboards our team made.
Scenario: Reorienting traders after hiatus
Traders need to refresh their knowledge of the market every morning before work. We propose Liquidnet streamline their data for traders to read before work.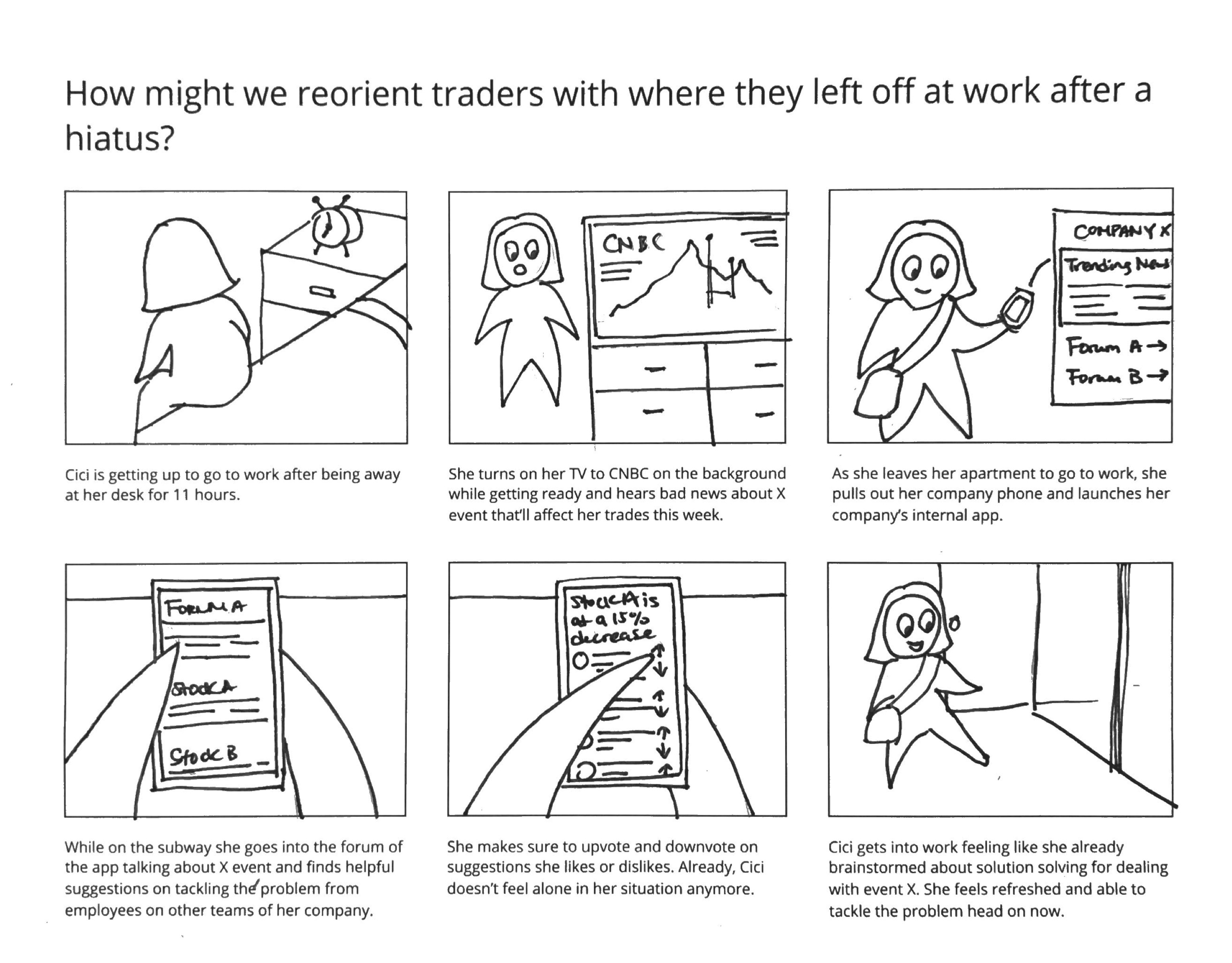 Scenario: Visualizing data better
Data analytics need to be interpreted properly before a trader can make a trading decision. We recommend grouping similar trading trends into default analytics packages.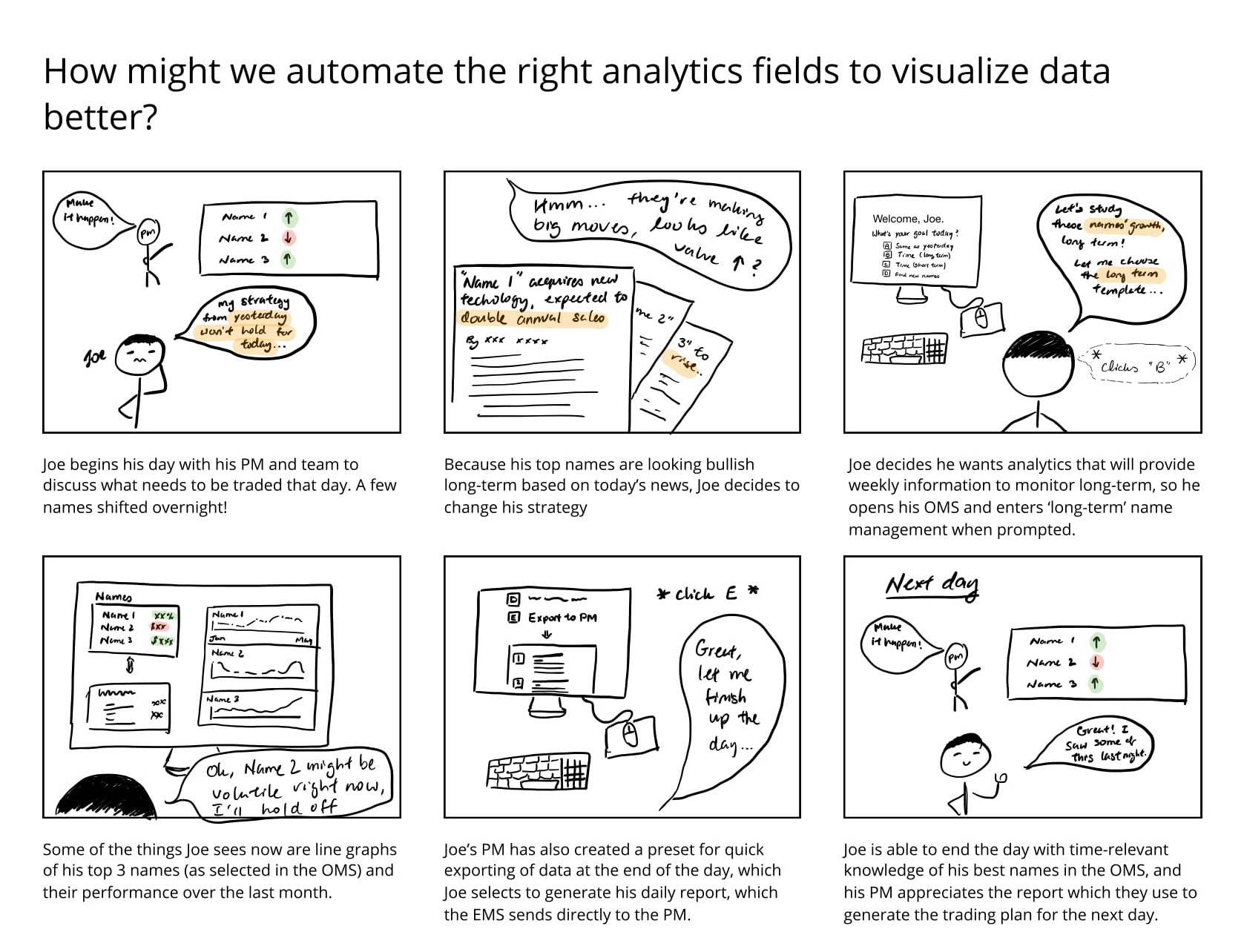 Scenario: Trader participation in product eval
Traders are reluctant to try new features in Liquidnet. By providing small incentives and opportunities for feedback, Liquidnet can learn more about their user and onboard them to new features.