Cassell Featured in World Economic Forum Video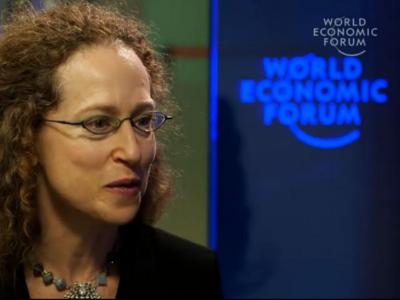 Justine Cassell, director of the Human-Computer Interaction Institute, is among the faculty members representing Carnegie Mellon at the World Economic Forum meeting in Davos-Klosters, Switzerland, Jan. 23–27.
While in Davos, Cassell was interviewed about her work with learning technologies and how computer tutors might be more effective if they kidded or even mildly insulted their users. The video is available on the WEF web site.
At Davos, Cassell participated in panel discussions titled "STEM + ART = STEAM" and "Man versus Machine." Head of the WEF's Global Agenda Council on Robotics and Smart Devices, Cassell she also moderated a panel titled "Shared History."