Friends Help Friends Feel Better on Facebook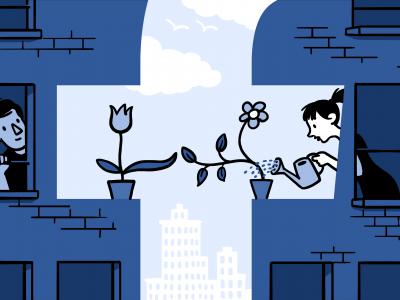 Personal interactions on Facebook can have a major impact on a person's feelings of well-being and satisfaction with life just as much as getting married or having a baby, a new study by Carnegie Mellon University and Facebook researchers shows.
But not just any interaction has these positive effects. Passively reading posts or one-click feedback such as "likes" don't move the needle. What really makes people feel good is when those they know and care about write personalized posts or comments.
"We're not talking about anything that's particularly labor-intensive," said Moira Burke, a research scientist at Facebook who earned a Ph.D. in human-computer interaction at Carnegie Mellon. "This can be a comment that's just a sentence or two. The important thing is that someone, such as a close friend, takes the time to personalize it. The content may be uplifting, and the mere act of communication reminds recipients of the meaningful relationships in their lives."
Read the entire article on the Carnegie Mellon University School of Computer Science website.