HCII hosts alumni meetup in NYC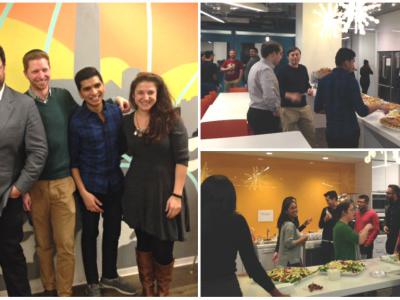 Thanks to our graduates in the New York City area who joined Lee Hillman, executive director of the MHCI program, for an HCII alumni meetup event earlier this month. The Human-Computer Interaction Institute sponsored the event on Thursday, December 7, which was graciously hosted at the MasterCard Tech Hub in Manhattan.
It was a fun evening of food, drinks, and great conversation. A special thank you goes out to Karen Pascoe and her UX team for hosting and attending the event.
Hillman is looking forward to hosting more HCII alumni events in the new year, so be sure to connect with us on social media (Facebook, Twitter and LinkedIn) and watch for details of future meetups.