HCII Ph.D. Student Cole Gleason Receives 2017 NSF Fellowship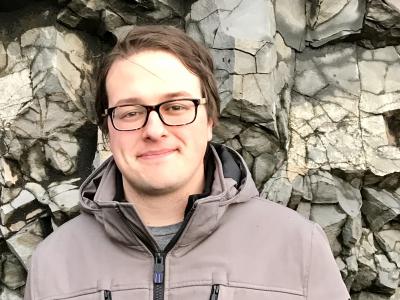 Human-Computer Interaction Institute Ph.D. student Cole Gleason will be receiving the 2017 NSF Graduate Research Fellowship (GRF) for his research applying computer science to increasing accessibility. Each year, the GRF program recognizes outstanding graduate students in science, technology, engineering and mathematics fields. Gleason is one these exemplary students, and is one of eight Carnegie Mellon University graduate students to receive the NSF fellowship this year.
The GRF is one of the oldest graduate fellowships of its kind and has a long history of prestigious industry leaders as past recipients. As a fellow, Gleason will receive a three-year annual stipend along with an educational allowance and opportunities for professional development and international research.
"My brothers and I all have a genetic visual impairment, and I saw a gap between what was technically possible and what was readily available for people with disabilities," explained Gleason. "Applying my CS background to developing assistive technology was the best way for me to help close that gap."
Gleason is currently a second year Ph.D. students who works in the HCII's Accessibility Lab under Associate Professor Jeff Bigham, who also researches in this space. Gleason has applied his background in computer science towards creating navigational aides for people with visual impairments throughout his research.
A recent project, "VizMap: Accessible Visual Information Through Crowdsourced Map Reconstruction," was featured in the 2016 ASSETS conference. The project team included Gleason's advisors Jeff Bigham and Kris Kitani as well as fellow HCII Ph.D. students Anhong Guo and Gierad Laput.
"My current research project is creating infrastructure for indoor navigation apps for people who are blind or low-vision," said Gleason. "This fellowship will help me continue this project and a long-term research agenda in assistive technology for people with visual impairments."