HCII Seeks Capstone Project Sponsors for 2022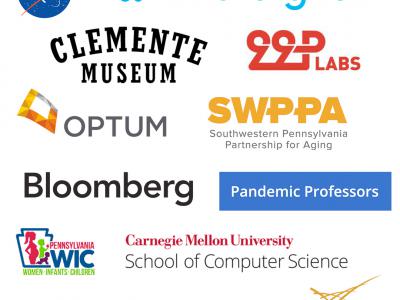 Apply our future HCI leaders to your organization's challenges in 2022
The Human-Computer Interaction Institute invites companies, startups and nonprofits alike to sponsor a Capstone project for HCI students. Our MHCI Program is currently seeking client commitments for their 2022 Capstone projects that will begin in January.
Capstone partnerships give students the invaluable experience of working on a real-world project while project sponsors receive hundreds of hours of skilled research and development.
If you are interested in working with us, please review the project details below.
MHCI Capstone Projects (spring & summer)
The MHCI Capstone Project is the premier engagement with the HCII, delivering the greatest educational benefit to the students and deepest exploration for industry partners. Capstone Projects provide fundamental integration between a student team, faculty mentors, and a corporate sponsor, focused on an area of exploration and design development driven by the industry partner.
The equivalent of a master's thesis, the Capstone serves as the culmination of a student's MHCI experience and is often a way corporate sponsors can explore products, services, and emerging technologies that may not fit into their existing roadmaps. Capstone projects have been used to invigorate existing teams or to supplement corporate partners without an internal experience team. Over the course of the MHCI program, students have worked with clients ranging from early stage startups and non-profits to global tech giants, and have created a variety of solutions in past MHCI Capstone projects.
OVERVIEW:
The duration of an MHCI capstone project is 8 months (January to August).
Capstone teams are formed with 4 to 6 students and 2 faculty advisors assigned to each project. The project sponsor is expected to serve as a domain expert and provide regular critique and collaboration with the team.
COST:
A gift to the university as defined with the CMU team.
NEXT STEPS:
For more information about sponsoring an MHCI Capstone project, please let us know that you're interested (as soon as possible and before November 19, 2021) by contacting Jessica Vogt, MHCI engagement manager