HCII Team Named USDOT Inclusive Design Challenge Semifinalist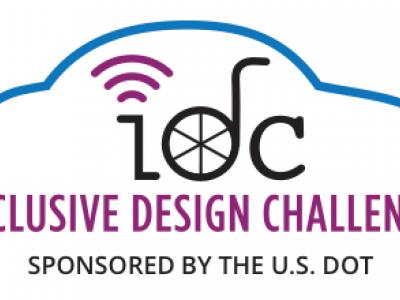 Researchers Will Develop Prototype Smartphone Interface for Accessible Self-Driving Cars
A team led by the Human-Computer Interaction Institute is one of 10 semifinalists in the U.S. Department of Transportation's Inclusive Design Challenge, which seeks to make self-driving vehicles more accessible to people with disabilities.
The 14-member student/faculty team, headed by Nikolas Martelaro, Patrick Carrington, and Sarah Fox, all assistant professors in the HCII, received $300,000 for its proposal. It focuses on using the accessible features of smartphones to enable communication between a self-driving car and a rider. This would allow riders with differing abilities to control aspects of the vehicle and the trip, such as unlocking, opening, and closing doors.
Since August, the team members have been working with a community engagement group recruited by Lisa Kay Schweyer, program manager of CMU's Traffic21 Institute and Mobility21, a USDOT University Transportation Center. That group includes people with disabilities, disability rights advocates, transportation officials, automotive suppliers, and automotive user experience designers.
Working with collaborators at Propel, a transportation technology and data company, the researchers now have 18 months to develop a prototype interface. The first place team will win $1 million.
For More Information