Health Tech Insider Features HCII Helping Hands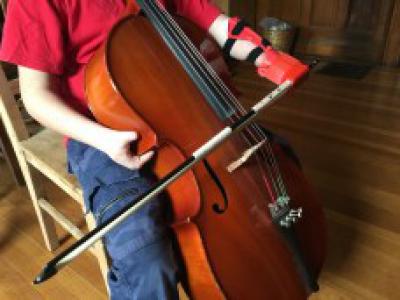 The Human-Computer Interaction Institute's research project, Helping Hands, made an appearance in a recent Health Tech Insiders article. This project, led by HCII professors Scott Hudson and Jen Mankoff, uses 3D printing to fabricate custom limb prosthetics for children born with upper limb reductions. By leveraging 3D printing technologies, HCII researchers are able to fit children with custom prosthetic in a more financially affordable than the traditional prosthetic methods.
HCII researchers have also paired with a global network of volunteer makers to expand the amount of prosthetics limbs that can be fabricated and distributed by 3D printing.
Read the complete article on healthtechinsider.com