Jessica Hammer To Receive Carnegie Science Center Award for Work in STEM Education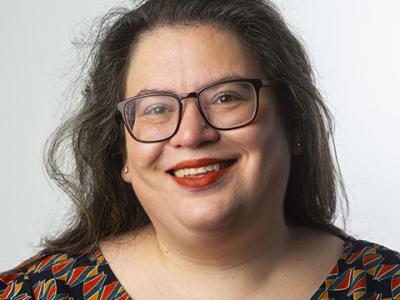 The Carnegie Science Center will honor Jessica Hammer for using games to tackle challenging problems and promote STEM education.
Hammer, the Thomas and Lydia Moran Associate Professor of Learning Science and the interim associate director of the Human-Computer Interaction Institute, will receive the Best Interdisciplinary Approach to STEM Education Award at the 25th Annual Carnegie Science Awards Celebration on Friday, November 5.
Through games, Hammer confronts important issues like teaching people about humanitarian demining, creating community for women of color in STEM fields and destigmatizing conversations about mental health. She encourages students to engage in the iterative design process, take intellectual risks and learn from mistakes. Many of her students have gone on to full-time careers in the game industry or started their own companies, and they credit her with giving them an edge in making good design arguments, creating a collaborative atmosphere and embracing failures as a step on the road to success.
Award winners are selected by past awardees and industry leaders. The Carnegie Science Center will honor leaders in Pittsburgh science, technology, and education communities this year with awards in eight categories including Most Inspiring Educator, Champion for STEM Equity, Champion for Sustainability. and Corporate Leadership. More information about the awards is available at the Carnegie Science Center's website.