Kiesler Named University Professor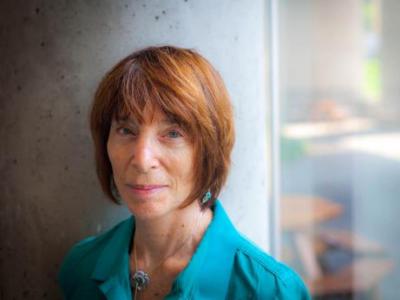 Sara Kiesler, Hillman Professor Emerita of Computer Science and Human-Computer Interaction, has been named a Carnegie Mellon University Professor. This is the highest distinction a faculty member can achieve at CMU.
"University Professors are distinguished by international recognition and for their contributions to education, artistic creativity and/or research," said Provost Jim Garrett. "Each University Professor exemplifies a high level of professional achievement, and an exceptional commitment to academic excellence at our university."
Garrett said the professors were nominated and recommended by academic leaders and faculty who have achieved the designation of University Professor.
Kiesler's research applies behavioral and social science methods and theory to technology design, especially to how technologies relate to existing behavior patterns of individuals, groups and organizations.
Kiesler has collaborated extensively within Carnegie Mellon and with other universities on social design of the internet, and the privacy and security challenges for a future internet architecture.
She is a fellow of the American Psychological Association, Psi Chi (an international honor society in psychology), the Society for Psychological Science, and the Association for Computing Machinery (ACM). In 2002, she was elected to the CHI Academy, a group of researchers honored by ACM's Special Interest Group in Human-Computer Interaction. In 2009, Kiesler received the CHI Academy's Lifetime Achievement Award.
"I thank the selection committee and the university for bestowing this honor on me," Kiesler said. "I wish there were a means to share it with my colleagues and students, without whom I could have accomplished very little. The collegiality and support I've received over the years have been tremendous, reaching across all colleges and levels."
Kiesler is joined by three other CMU faculty members in this year's class of new University Professors: Peter Cooke, Head of the School of Drama; Neil Donahue, Lord Professor of Chemistry in the Departments of Chemical Engineering, Chemistry, and Engineering and Public Policy; and Sridhar Tayur, Ford Distinguished Research Chair and Professor of Operations Management, Tepper School of Business.
The four new University Professors will be formally recognized during CMU's Commencement ceremony on Sunday, May 19.