McLaren on Robots: Lifesavers or Terminators?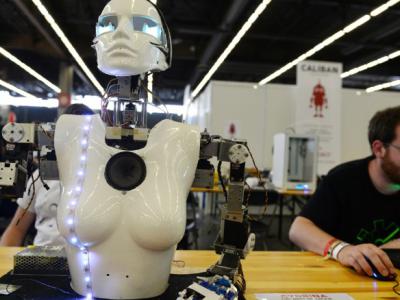 A recent CNN news article questioned the future of autonomous machines: are they out of control demons or lifesaving robots? While self-driving cars may be new on the scene in Pittsburgh, autonomous machines have already become a large part of how our world operates. Robotic surgery, money-investing algorithms and even robocops in malls aren't uncommon machines.
The concerns raised by many field experts lies rather in the ethics of these machines - or lack thereof.
"Many decisions made by autonomous machines have moral implication -- yet little is determined about what ethics machines follow, or who decides what those ethical assumptions should be," explained the article.
In whose favor should an autonomous machine act or who should be involved in coding ethics into robots are questions asked by experts as artificial intelligence becomes more and more common.
Human-Computer Interaction Institute Bruce McLaren, a research professor at CMU, completed his Ph.D. dissertation in the area of machine ethics back in 1999. McLaren, who was interviewed for the article, is worried about giving autonomy to weapon enable drones and the possibility that machines may replace humans, rather than advise them when it comes to ethical decision making.
Read the whole article on CNN.com.