Ogan Attends Third Technology in English Conference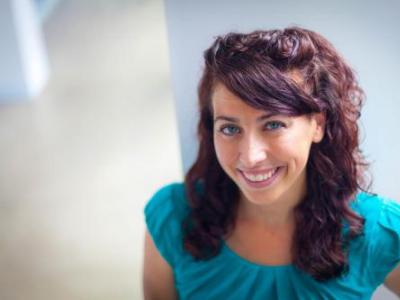 Amy Ogan, assistant professor at the Human-Computer Interaction Institute, joined fellow researchers at the Technology in English event; a conference for researchers and influencers in personalized learning, teacher training, community building and more who are dedicated to leveraging technology solutions to effectively overcome challenges in specific regions across the globe.
For the one billion people across the globe trying to learn English, proficiency in reading and writing could provide an opportunity to work with the advanced technology, education and communication that are defining the 21st century. However, accessing the critical educational resources required to learn English is not always achievable. From reliable Internet access to culturally relevant educational content, global and regional challenges have affected the distribution of effective educational tools for those seeking to learn. These regional challenges have spurred researchers to investigate how technology can advance the opportunity for English learners worldwide.
"There are more than a billion English language learners in the world, both in the U.S. and abroad," said Ogan. "The goal of our work with the State Department is to make learning more accessible to and effective for this growing population, and we think technology has enormous promise for doing so."
The conference is in partnership with the U.S. Government Department of State and English for All, an initiative that promotes American English teachers abroad. Ogan's research in educational technology and personalized learning provided valuable perspective at the Technology in English conference this year. Recently named a Jacobs Foundation Early Career Fellow, Ogan's research supports educational technology for global education, as well as virtual agents and educational games. To learn more about Ogan's past and current work, access her research here.