Ogan Named to World Economic Forum's Young Scientists 2018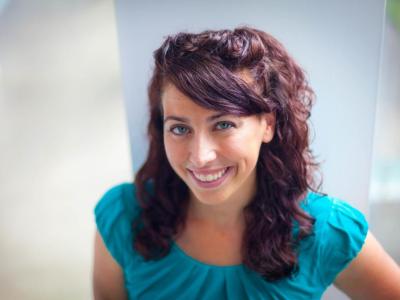 Amy Ogan, the Thomas and Lydia Moran Assistant Professor of Learning Science at the Human-Computer Interaction Institute, has been named to the World Economics Forum's 2018 list of Young Scientists. Each year, this list recognizes the best scientists in the world under the age of 40 for their contributions to advancing the frontiers of science and passion for integrating scientific knowledge into society for the public good.
As an educational technologist, Dr. Ogan delivers culturally relevant, adaptive learning technologies that could help to educate millions of underserved learners.
Her research informs the design of next-generation educational technologies, supporting both the social and cognitive aspects of learning. Recent research projects cover many different aspects of educational technology, including cultural issues in ed tech (ETAC), rapport and relationships as they aid student learning (We're in this together: Intentional design of social relationships with AIED systems pdf) and even teacher professional development (ClassInsight).
Ogan is also on the Carnegie Mellon RoboTutor team, one of only five finalists remaining in the Global Learning XPRIZE challenge. The goal of the $15 million challenge is to create easy to use, open-source, scalable software that will enable children in developing countries to teach themselves basic reading, writing and arithmetic within 15 months. The contest, which started in 2014, took Ogan and team to Tanzania over the summer to field test their Swahili app. The winning team of the XPRIZE challenge will be announced June 28, 2019.
The Young Scientists class of 2018 features 36 academics from 21 countries. Trusted to be the next-generation of science leaders from across academic disciplines and continents, they are joining a community and a two-year journey of growth and impact, committed to promoting a healthier, more sustainable, inclusive and equitable future.
"The opportunity to participate in this amazing program gives us the chance to both learn from leaders, policy makers, and entrepreneurs about the problems they care about the most, as well as add our voices as scientists to the conversation around global solutions to major societal issues," Ogan said about the journey.
The Young Scientists will play an important role at the Forum's Annual Meeting of the New Champions, which is taking place in Tianjin, People's Republic of China, September 18-20, 2018. They will participate in sessions and workshops alongside leaders from government, business, civil society and other stakeholder groups and contribute ideas for solving complex challenges within and outside their core areas of interest.
Learn more about all of the 2018 Young Scientists in this New Champions Community Brochure (pdf).