SCS Faculty, Grad Students Earn CMU's Top Education Honors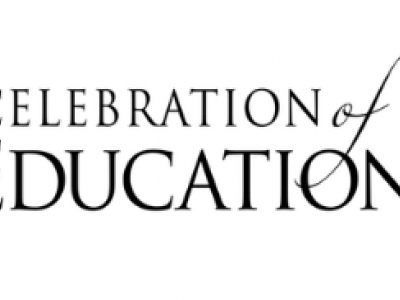 The School of Computer Science will be on everyone's lips during Carnegie Mellon University's Celebration of Education Awards Ceremony on Thursday, April 28, when four faculty members, a Ph.D. student and a team of 15 graduate students will be honored for their dedication to education excellence.
Held annually, the Celebration of Education honors CMU's distinguished educators for their outstanding contributions to the university and their devotion to and effectiveness in teaching.
This year's SCS winners include Howie Choset, the Kavčić-Moura Professor of Computer Science, who received the Robert E. Doherty Award for Sustained Contributions to Excellence in Education; Jessica Hammer, the Thomas and Lydia Moran Associate Professor of Learning Sciences and Interim Associate Director of the Human-Computer Interaction Institute (HCII), who received the Barbara Lazarus Award for Graduate Student and Junior Faculty Mentoring; Assistant Professor Ken Holstein and Assistant Teaching Professor Joshua Kangas, who both received a Teaching Innovation Award; Lea Albaugh, a Ph.D. student in the HCII, who received the Graduate Student Teaching Award; and a team of SCS graduate students who received the Graduate Student Service Award.
Howie Choset
The Doherty Award recognizes a member of the university community who has made substantial and sustained contributions to excellence in education. Choset, who joined the Robotics Institute (RI) faculty in 1996, pioneered teaching robotics to undergraduates, created and led the university's minor and additional major in robotics, and wrote a widely used textbook on the subject. He has advised more than 300 undergraduate and 115 graduate students, and championed diversity and inclusion efforts in RI well before the subject became top of mind.
"It is difficult to imagine what robotics education would look like here and elsewhere without the contributions that Howie has made to teaching, curriculum development, program creation, mentoring students and fostering an inclusive community," wrote nominators George Kantor, Matthew Travers and Ananya Rao of the RI. "Fortunately, we don't have to." (Read more on The Piper website.)
Jessica Hammer
The Barbara Lazarus Award celebrates a faculty member for their exemplary contributions to fostering a welcoming and nurturing environment for graduate students and young faculty at CMU. Hammer, who holds a joint appointment with the Entertainment Technology Center, shows her devotion to mentoring in countless ways, including founding separate peer mentoring groups for both post-doctoral researchers and junior faculty members, and hosting a popular new faculty orientation session in SCS called "Running a Lab While Also Sleeping and Having Fun." She has established a culture in her lab that ensures everyone feels welcomed, respected and empowered — and she documented that culture in her recent paper "Lab Counterculture."
"She represents a critical shift in the culture of … all academic spaces in doing outstanding work while empowering and elevating everyone she works with," said Alexandra To, one of Hammer's former Ph.D. advisees. "I can only hope to do as well by my students and colleagues." (Read more on The Piper website.)
Ken Holstein
The university's Teaching Innovation Award honors teaching practices or strategies designed to improve student learning in online, blended or face-to-face courses. Holstein, a faculty member in the HCII, earned the award for developing a new undergraduate core course, Prototyping Algorithmic Experiences. The project-based class gives students an overview of and hands-on introduction to iterative prototyping methods in human-computer interaction, emphasizing new and emerging technologies. And unlike traditional course designers, Holstein doesn't sacrifice depth for breadth.
"Instead, he uses mindset shifts and clever pedagogy to help students go broad and deep at the same time," wrote Hammer, the 2018 Teaching Innovation Award winner and his nominator. (Read more on The Piper website.)
Joshua Kangas
Kangas, a faculty member in the Computational Biology Department, played a key role in allowing the department to offer a master's degree in automated science by creating the two-semester course Laboratory Methods for Automated Biology — the first course of its kind.
"The involvement of Josh, who did pioneering work in this area during his Ph.D. before returning to us as a member of the teaching faculty, was absolutely essential to creating the new program," said Russell Schwartz, a professor of biological sciences and computational biology, and head of the Computational Biology Department. (Read more on The Piper website.)
Lea Albaugh
The Graduate Student Teaching Award recognizes exemplary teaching and outstanding effectiveness in the classroom. Albaugh, who researches fabrication and material creativity, was instrumental in helping Holstein create Prototyping Algorithmic Experiences. She's taught other courses, including one on e-textiles and the HCII's User-Centered Research and Evaluation, and is known for her energy and rapport with students.
"Lea is an incredibly skilled educator, who puts more time, energy and care into her teaching than any other graduate student I've encountered in my 7+ years at CMU," wrote Holstein in his nominating letter. (Read more on The Piper website.)
The CS-JEDI Team
The university's Graduate Student Service Award recognizes students who have contributed to an improved quality of life for graduate students and the entire academic community. This year, a team of 15 SCS students earned the award for creating the course CS-JEDI: Justice, Equity, Diversity and Inclusion. The course got its start when the students decided to create the training they wished they had received in this area. After hundreds of hours of work, the course is now required for incoming SCS Ph.D. students, and is being looked to as a model by other CMU departments and institutions elsewhere.
"This team of 15 students have done exemplary service to CMU, which will pay dividends for years to come. They saw a problem on campus and took it upon themselves to find a constructive, evidence-based solution," wrote a group of computer science professors, including Computer Science Department Head Srinivasan Seshan. "The team has displayed the leadership, scholarship and hard work that we hope to see in our students." (Read more on The Piper website.)
Learn more about CMU's Celebration of Education on the university's website.
Related People
Jessica Hammer, Ken Holstein, Lea Albaugh