Kraut Named University Professor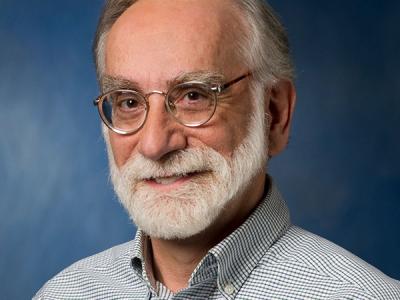 Three Carnegie Mellon University faculty members have been elevated to the rank of University Professor, the highest distinction a faculty member can achieve at CMU.
The newly appointed University Professors are Martial Hebert, John Hooker and Robert E. Kraut.
"Carnegie Mellon's world-class faculty are at the heart of our mission to provide exceptional educational experiences for our teaching and learning community. We are proud to honor our new University Professors with this distinction, which exemplifies their contributions to education and their exceptional achievements," said Provost and Chief Academic Officer James H. Garrett, Jr. "Please join me in congratulating Martial, John and Robert on their appointments."
University Professors are distinguished by international recognition and for their contributions to education, artistic creativity and/or research. Each exemplifies this high level of achievement and commitment to the university and the broader academic communities.
Robert E. Kraut is the Herbert A. Simon Professor Emeritus of Human-Computer Interaction (HCII) in CMU's School of Computer Science and Tepper School of Business. A founding member of the HCII, Kraut began his career as a traditional social psychologist and spent time at the University of Pennsylvania, Cornell, Bell Laboratories and Bell Communications Research.
Kraut joined the Carnegie Mellon community in 1993, and his research has broadly focused on the design and impact of social computing. He has conducted empirical research on online communities, the impact of the internet on personal relationships and psychological well-being, the design of information technology for small-group intellectual work, the communication needs of collaborating scientists, the impact of business computer technologies on organizational networks, and employment quality and home-based employment.
Kraut's recent work has focused on analyzing and designing online communities, including health-support communities, Facebook groups and guilds in multiplayer games. In this research, he's studied how these groups operate — how they socialize newcomers, for example, or coordinate their work — as well as interventions to improve their operation.
In 2016, Kraut was named the recipient of the 2016 SIGCHI Lifetime Achievement in Research Award, which recognizes an individual for the very best, most fundamental and influential research contributions to the human-computer interaction field. Kraut has authored or co-authored seven books and more than 170 academic papers. He was elected to the CHI Academy in 2003, and has served as visiting faculty at Facebook and Hewlett-Packard. He's chaired 16 Ph.D. committees and has advised scores of graduate students.
Original post from CMU News: Hebert, Hooker and Kraut Named University Professors
Related People
Robert Kraut