Understanding Data Science Critical for Life, Education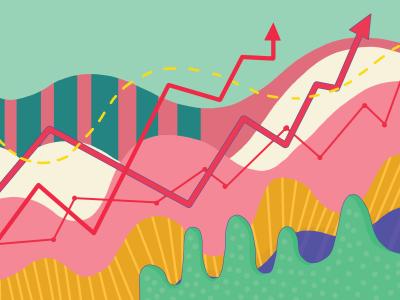 CMU experts turn everyday educators into data scientists
Teachers and administrators have access to more data on how their students are learning than ever before. Through learning management systems and educational technology, they can potentially see what teaching methods are resonating and which are falling short. But many educational practitioners cannot or do not use the data they have to make changes in their classrooms. Now, a grant from the Institute of Education Sciences will enable Carnegie Mellon University to train educators in data science through a new program called Data Science for Education (DS4EDU).
John Stamper, an associate professor at the Human-Computer Interaction Institute, is the principal investigator on the project with 11 co-principal investigators from CMU, three recruiting partners from Bethune-Cookman University (BCU), the State University of New York (SUNY), the University System of Maryland (USM) and additional support from CMU learning engineers.
Stamper said that data science expertise is desperately needed in education, from the classroom to the district level.
"We've reached this point where data is finally being collected at a scale that we can make use of it quickly and efficiently. And to do that, we need folks who have the skills to be able to analyze, look at that data and make judgments," he said. "Teachers are already getting data in a lot of ways by using learning management systems and other tools. This will help them actually use that data and make a difference in their classroom."
The yearlong program for teachers and administrators includes funding for three cohorts of 25 educational practitioners. Students will attend a weeklong intensive training at CMU's LearnLab Summer School, a long-standing program focused on technology-enhanced learning. The remaining coursework will continue online using CMU's Open Learning Initiative (OLI) courseware.
Stamper said a hallmark of the program will be mentorship from its many co-principal investigators, who include representation from CMU's Simon Initiative, Masters of Educational Technology and Applied Learning Sciences (METALS) program, Department of Statistics & Data Science, and Master of Computational Data Science program.
"Data Science for Education truly highlights the strength of our data science and learning engineering programs," Stamper said. "Bringing together all of these experts will be a boon for the students."
From Numbers to Knowledge
Rebecca Nugent knows that if a hundred people are given a dataset they will likely find a hundred ways to interpret it. Give the same dataset to a hundred trained data analysts, and there's still plenty of margin for interpretation. Understanding exactly how data are analyzed is vital.
"One of the biggest problems we have in assessing and understanding how people are learning about data or using data is that we only ever see the end product," Nugent explained. "You can read headlines about everything from the effectiveness of certain diets on weight loss to perceived referee bias in World Cup games, but we don't always know how people came to those conclusions."
Nugent, the Stephen E. and Joyce Fienberg Professor of Statistics & Data Science and head of CMU's Department of Statistics & Data Science, is a co-principal investigator. As part of the project, she'll train DS4EDU students how to use sophisticated data science tools, like Integrated Statistics Learning Environment (ISLE), a platform that makes it easier to see how data are analyzed.
"The grant is cool because it's not just about training people on tools, but it's also about using them to help researchers answer questions about how students and practitioners are learning. We hope to both get people engaged and also facilitate valuable research," Nugent said.
Nugent cited a recent report that said national test scores for 13-year-olds dropped four points in reading and nine points in math in three years.
"We have ideas about why this happened, but what we want to know is what we can do that will actually make this better for all types of students. We can design different kinds of interventions that we think might impact that nine-point gap and then test them to see for whom they work and how," she said. "Imagine a world where we can provide incredibly flexible education to anybody based on exactly what their needs are — we can work toward that vision."
Finding the Right Partners
Like Nugent, Norman Bier wants to use DS4EDU to better understand what kinds of questions learning scientists should be asking. Bier, the director of OLI and the executive director of CMU's Simon Initiative, will work directly with the recruiting partners at BCU, SUNY and USM to find educational practitioners with a broad array of backgrounds and interests.
"Part of the reason that we're reaching out to a more diverse audience is that we want folks with different perspectives on providing student support. If a student is facing systemic issues, like insufficient financial aid, or if they are not secure in their housing or food, or they're working three jobs because they also need to be able to take care of their family, the best chemistry course in the world doesn't help that student," Bier said. "We don't need more tenured faculty members learning how to do the data science in education; what we're really looking for are practitioners."
Hector Torres, a professor of mathematics and science education at BCU, is one of three partners who will help recruit fellows for the program. Torres said he will look for eligible participants across a large network of historically Black colleges and universities (HBCU).
"I'm thrilled with this chance to expose more of my HBCU colleagues to these tools and this community. Researchers from Bethune-Cookman have been attending LearnLab Summer School for nearly a decade; this is a tremendous opportunity to expand and deepen that collaboration."
Building a Community
The first cohort of DS4EDU students, expected to start in summer 2024, will receive significant mentorship from the 11 co-principal investigators involved in the program. With their mentor's guidance each student will develop their own research project. The next year, they'll be mentors themselves.
Carolyn Rosé, a professor in the Human-Computer Interaction Institute and Language Technologies Institute and co-principal investigator, said she hopes to build a community of practice.
"These educators will start out participating as a student, learning from that experience, and gaining a perspective that allows them to move into a leadership position, and then teach us as instructors how we can do our jobs better," Rosé said.
She also expects DS4EDU students to use the skills and confidence in data science to inspire students in their own classrooms and school districts.
"One of the things that is most associated with disengagement in classrooms is students feeling like what they're doing isn't critical for their life. Data science is critical for life," Rosé said.
By: Caroline Sheedy carolines@cmu.edu
Related People
John Stamper, Carolyn Rosé
Research Areas
Learning Sciences and Technologies