Yao's Seed Carrier Shortlisted for Science Breakthrough of the Year Award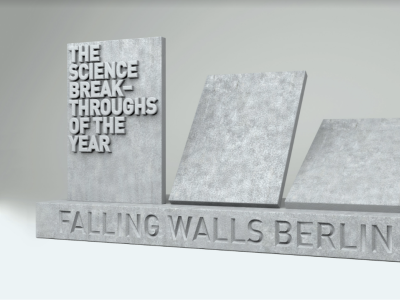 Lining Yao, the Cooper-Siegel associate professor in the School of Computer Science's Human-Computer Interaction Institute, and her E-seed research project are among the top 10 finalists for the Falling Walls Science Breakthroughs of the Year in the engineering and technology category.
For the E-seed project, which was inspired by self-drilling seeds like erodium, Yao and her team engineered a wood-based, three-tailed, biodegradable seed carrier capable of drilling its seed payload into the ground in response to moisture fluctuations in the environment. Through computational fabrication, the team can customize the carrier design for various terrain conditions and seed payloads by introducing different sizing, coiling and tail variations to improve its resting angle.
The E-seed carrier could enable aerial seeding of difficult-to-access areas and has valuable applications for agriculture and reforestation. It could be used for a variety of seeds or fertilizers and adapted to many different environments. In addition to seeds, the researchers demonstrated they could use the carriers to deliver nematodes (worms used as natural pesticides), fertilizers and fungi. Work is underway to enable them to plant seedlings and to implant sensors for environmental monitoring. The E-seed carrier might also assist in energy harvesting by implanting devices that create current based on temperature fluctuations.
The Falling Walls Foundation, a global hub connecting science, business and society inspired by the fall of the Berlin Wall in 1989 to create breakthroughs across borders and disciplines, selected its shortlist for the Science Breakthrough of the Year 2023 after reviewing more than 1,000 entries. The foundation will announce the laureates of its Science Breakthroughs of the Year on Wednesday, Sept. 13, and will present their scientific breakthroughs at the Falling Walls Science Summit in Berlin on Thursday, Nov. 9 — the anniversary of the fall of the Berlin Wall.
Learn more in the Falling Walls interview Planting the future: Lining Yao and her team's self-drilling seed carrier or watch the E-seed documentary below.
Related People
Lining Yao
Research Areas
Computational Creativity, Computational Fabrication